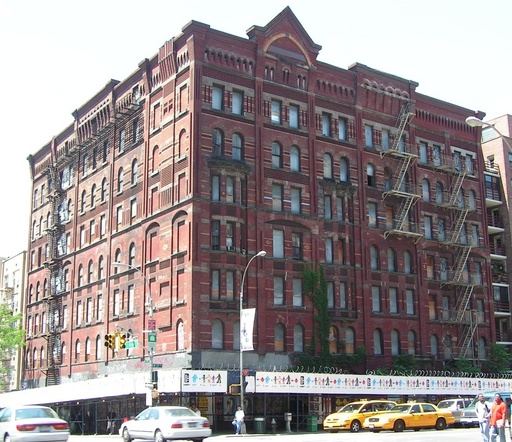 The Windermere was once home to actor Steve McQueen, below. (Windermere photo courtesy of Landmarks Preservation Commission)
A long-dilapidated Hell's Kitchen landmark was saved from total decay in a case that ended with the largest-ever fine for neglecting a city treasure, authorities said on Thursday.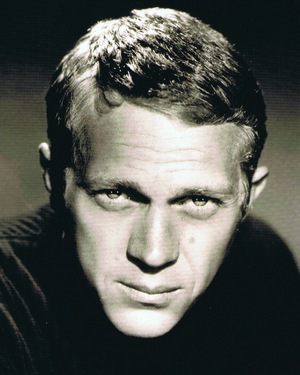 The Windermere apartment complex owners, Toa Construction Co. Inc. sold the 127-year-old Queen Anne-style structure to new owners in conjunction with $1.1 million in civil penalties for not complying with the landmarks law. The city filed a landmarks lawsuit in March 2008 to force the owner to stabilize and repair the historical buildings.
The new owner, Windermere Properties LLC, agreed to shore and brace the Windermere by Sept. 30 and make other repairs.
Toa also was ordered to pay six former tenants of one of the buildings $2.6 million in a settlement of a civil lawsuit filed by the residents after the fire department deemed the apartments uninhabitable in 2007.

"This settlement sends a message to owners of landmarked buildings that they must keep them in a state of good repair," said Robert B. Tierney, chairman of the Landmarks Preservation Commission. "Buildings like the Windermere are an indispensable part of New York City's architectural heritage and must be preserved for future generations."
Theophilus Smith designed the complex of three buildings, which once housed actor Steve McQueen and Pulitzer Prize-winning composer Quinto Magnani. They were completed in 1881 to accommodate the growing middle class and were popular with single, self-supporting women, such as waitresses, nurses and teachers.
The Landmarks Preservation Commission granted the Windermere landmark status in June 2005. The complex is one of the oldest remaining large apartment houses in the city.